Meet Geneva – a.k.a 'G' to most people. You probably recognise her pretty face from the awesome blog A Pair & A Spare, but if you don't then I suggest you get acquainted with it here http://apair-andaspare.blogspot.com/.
I'm stoked to feature Miss G as my latest interviewee because she has a super talent that separates her from the blogger pack – she's a D.I.Y. extraordinaire. To be honest, I get bored following bloggers who simply look great because they can afford to buy the latest and greatest things from every freaking collection by every damn designer. It's so refreshing to read posts by someone who thinks outside the square a little.
I asked Geneva to chat and give us a sneak peek behind the scenes where her D.I.Y. creations come to life…
R E A D Y . S E T . G O .
I'm… 25 years young and I currently reside in… Hong Kong. I make a living working as a… master planner for… an architectural firm here in Hong Kong – I design greenfield cities mainly, around Southeast Asia (whaaaaaa?! Awesome!).
The blog name 'A Pair & A Spare' came from… my friend who always says you should have 'a pair and a spare' of men when dating – two who are keepers and a spare in case the others fall through. Wise words! For some reason it felt like that applied to my feelings about fashion. My blog has been running for… one year and now has… 3500 followers on Google Friend Connect and… 2200 on Bloglovin'. So far, I've been lucky enough to… be a guest blogger for FOAM Magazine, J Brand Jeans, Miranda Kerr's KORA website, The Style Net and lots of D.I.Y. blogs like Honestly…WTF and I SPY DIY… and I'm working on a few more projects with ASOS and Free People at the moment which is really fun.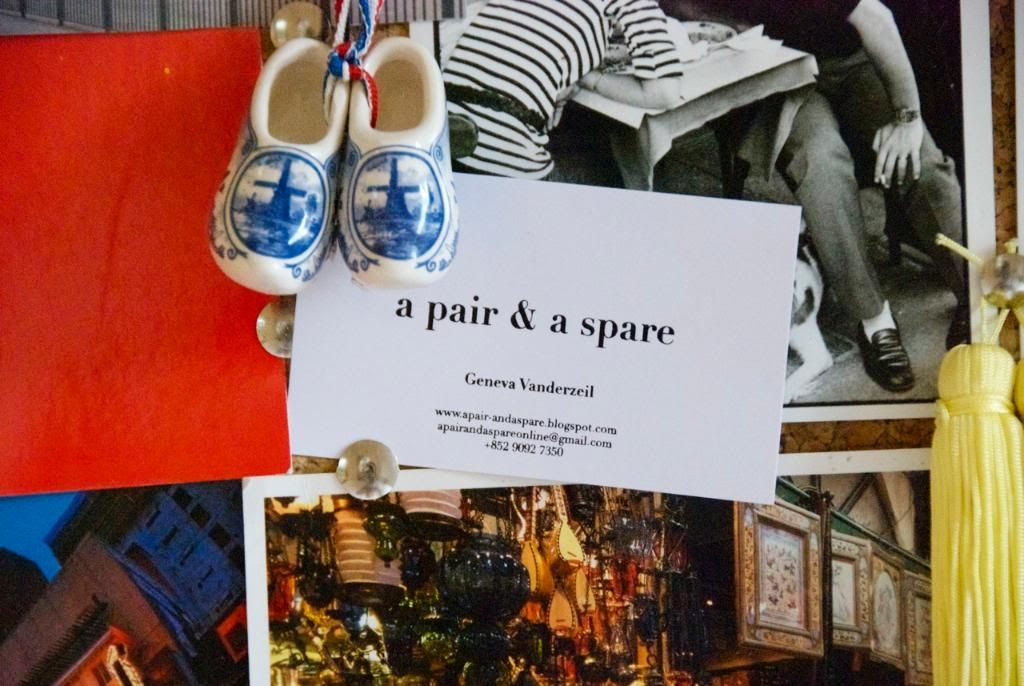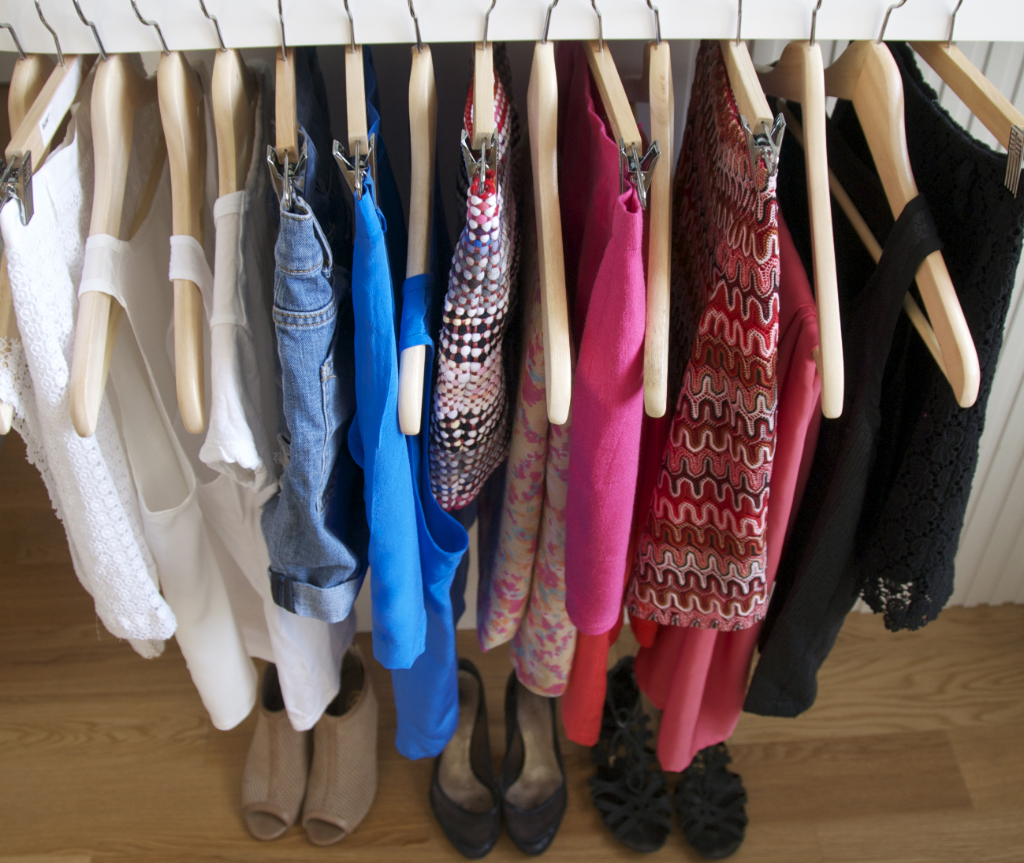 PERSONAL STYLE
My favourite labels/designers are… Celine, Miu Miu, Jason Wu, Isabel Marant, Phillip Lim, Sonia Rykiel and Chloe are all brands that I love. I tend to shop in Zara and other midrange stores, as well as buying a lot of vintage – I go thrifting at least once a week. I sometimes splurge on nice items that I know will be in my wardrobe for a long time – I generally go for timeless pieces and update my outfits with on-trend DIYed items. I draw style
inspiration from… blogs, the street and
just about everywhere else. I love to see what people wear when they don't have
expensive brands at their fingertips and need to improvise using DIY, vintage,
and high street brands. I guess that's why I like blogs… Because you get a
glimpse into the lives of normal people and get to see how they make do. At
the moment I can't stop wearing… the neon
yellow necklace I made recently and miniskirts in block colours (DIYed of
course) and the #1 thing on my wish list right now is… the Prada peep toe platform sandals would make my day and possibly my
whole year, but I don't see that happening any time soon. More realistically, a
black shearling gilet for winter – it's on my DIY list for those of you who
like to get crafty.
TALKING BLOGS
The 3 blogs I
check most are…
it's different every
week, but most days I check Love Aesthetics
because Ivania is a genius and also The Man Repeller when I need a good laugh.
A new blog I'm following is…
A Beautiful Mess (not actually new but new for me)
and my all-time favourite blog is…
Honestly Wtf. Erica and Lauren are so
inspirational and have the best eye for fashion, style and DIY. Every single
one of their posts makes me go ooooo ahhhhhhh.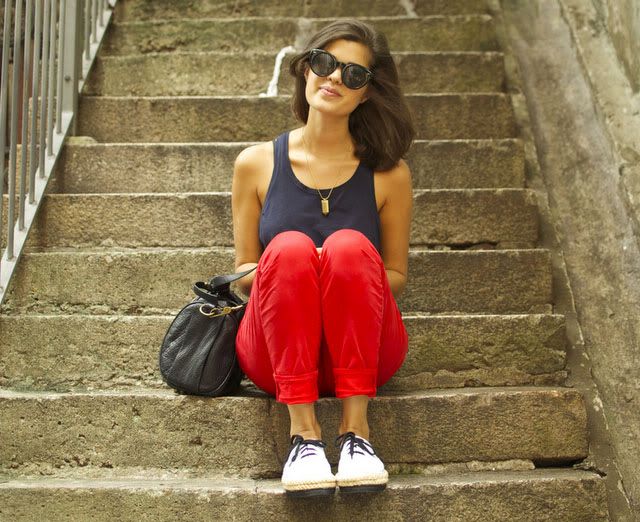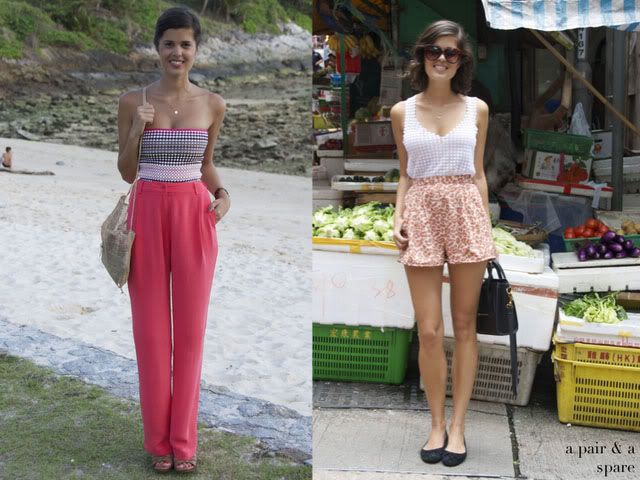 WHY I D.I.Y.
For me, D.I.Y. is all about… having
more creative control over your personal style, and it allows me to put a twist
on a trend. I love adding to my wardrobe using DIY and being able to feel
unique in what I wear. It's also a great way to keep up with the trends without
spending all of your money on fashion. The best thing about D.I.Y. is… creating things that no one else has and
putting your personal twist on a trend… and also the fact that it keeps you
busy. The next D.I.Y. I want to do is… a sheer spray-dyed side split maxi skirt inspired by Sass & Bide.
THE BUSINESS OF BEAUTY.
My favourite
beauty products are… Kiehl's Ultra
Facial Moisturising Cream and Cleanser (ah-maze-ing) and my best beauty
trick is… Calendula cream as a night
moisturiser, and tea tree or Golden Seal cream on blemishes (best bought from a
homeopath or naturopath). I keep fit by… hiking up Victoria Peak in Hong Kong 2 mornings a week and work outs at
the gym. I should do yoga because I'm strung like a rubber band but I never
find the time. My signature perfume is… Vanilla and my nails are currently painted… galaxy style. Navy polish as the base with a few different glitter
polishes over the top and small stars done using a toothpick and white polish.
A work of art!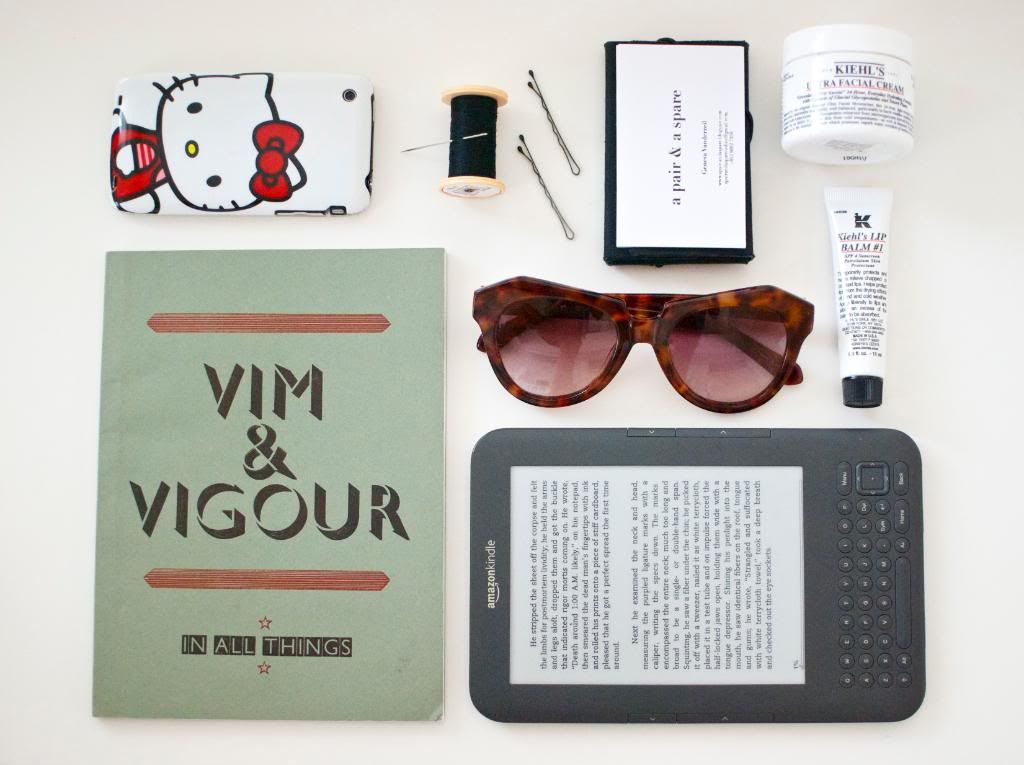 Hope y'all love this post as much as I do! THANKS FOR YOUR TIME GENEVA! X